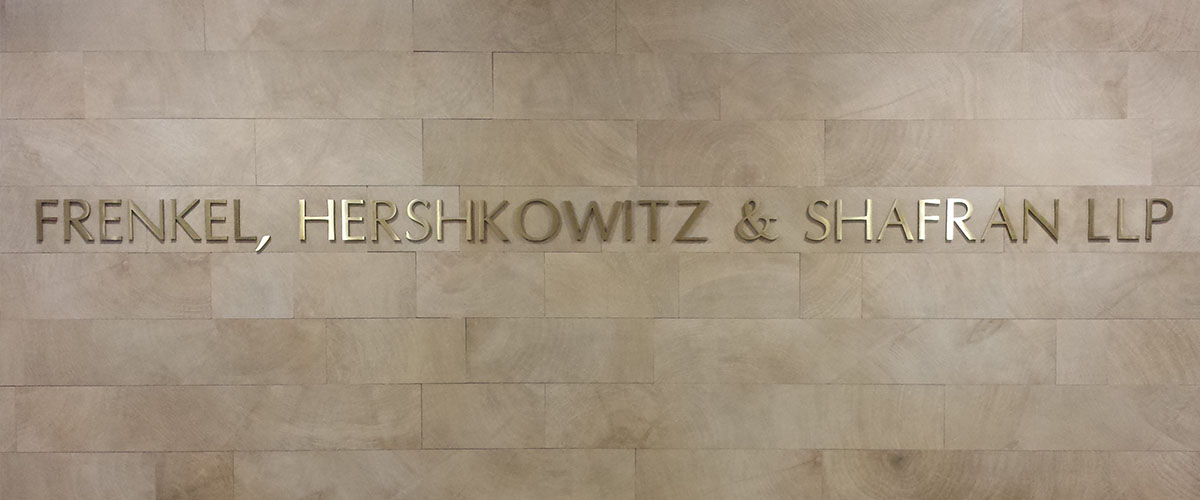 Founded by David Frenkel over 45 years ago in New York City, Frenkel, Hershkowitz & Shafran LLP is a full-service immigration law firm serving individuals, corporations, small businesses and  institutions.  Immigration is widely regarded as one of the most complex areas of U.S. law and we have a specialty practice staffed with experienced attorneys solely focused on guiding you through the process.  Our firm stays abreast of breaking news, important decisions and relevant cases so that you are not impeded by unexpected barriers or red tape.  We will work tirelessly to help you achieve your immigration goals.  Our attorneys have a depth of experience and an excellent track record with virtually every type of immigration case, including permanent residence (green cards), H-1B work visas, O-1 artist visas, R-1 religious worker visas, E-2 investor visas, labor certification, political asylum, citizenship and removal issues.  No client is too large or small, and no case is too complex.  We serve businesses and institutions of every size and clients of every nationality.  Our staff is fluent in English, Hebrew, Arabic, Spanish, Russian, Yiddish and French.  If you have an immigration concern and need experienced legal assistance, contact us for a free consultation.
Testimonials
What Our Clients Say About Us
Incredible team, they helped me through my immigration process and I recommend them highly. They are competent, very responsive and I trust them. Thank you! Especially Daniel, Melissa and Esma – you guys are amazing at what you do.
I would like to thank Frenkel, Hershkowitz & Shafran LLP for providing me immigration services over the past 13 years. They are very professional and extremely helpful, I can't express enough how grateful I am to have the team of legal experts I could rely on. Thank you!
Excellent experience if you are applying for an O1 visa. Mr. Uri and David Frenkel are both phenomenal and extremely professional. They go above and beyond to make sure you get the best outcomes. I just renewed my O1-visa for the third time with them, and each time I felt my case was in the best hands.